Home
/
Video Blogs
/ Lewistown MT - A Small Town Worth The Visit - Calvert Hotel

Subscribe
Calvert Hotel
216 7th Ave S
Lewistown, MT 59457
(406) 535-5411
In 2022, I embarked on a helicopter trip around the United States and saw some fantastic places throughout our journey. On one of our days returning East, we had been flying for hours over the vast stretches of Montana.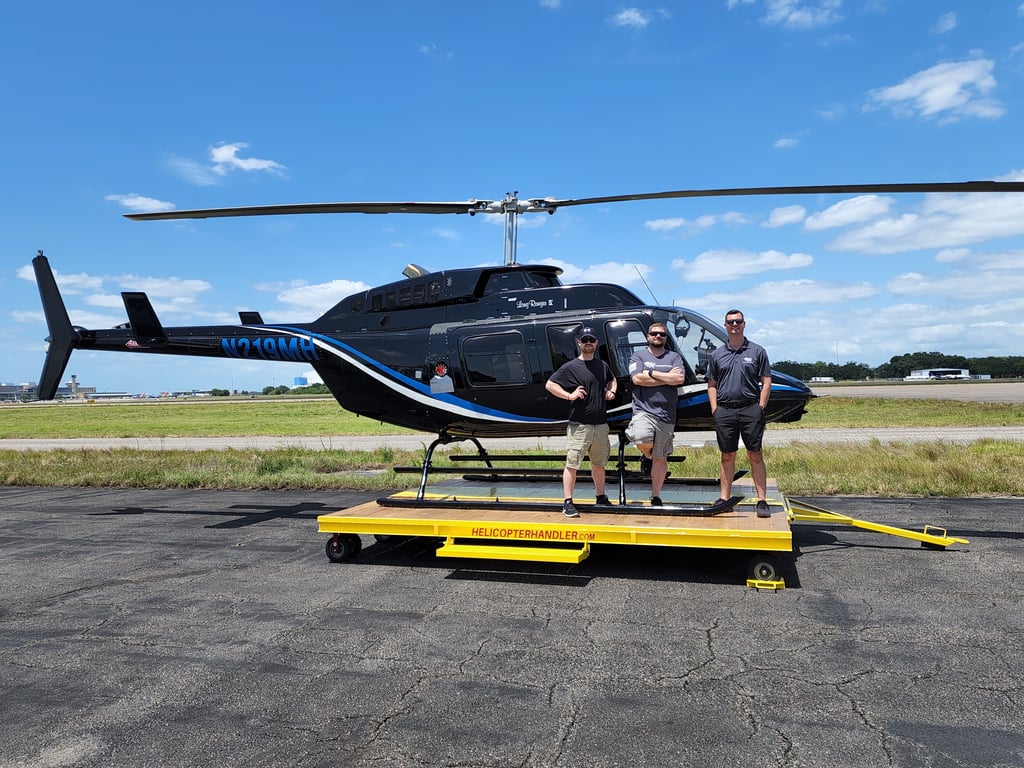 Honestly, I do not know a kind way to say this other than it was hours and hours of flying over fields that looked the same. Vast stretches of seeming nothingness for hundreds of miles in every direction. I am sure some great people live in those areas, but wow, it was remote! Maybe that is the appeal?
Toward the end of our flight for the day, we came upon a small town that seemed almost like an oasis in a vast empty desert. This was the small town of Lewistown, Montana. We landed our helicopter at the Lewistown Municipal Airport shortly after closing time, and the airport was deserted. We didn't realize but the town's airport closes early on weekends. Thankfully there was a phone number on the door for someone to call, and the manager dropped everything to come back to the airport to help us out; he even let us borrow the airport loaner car for the night.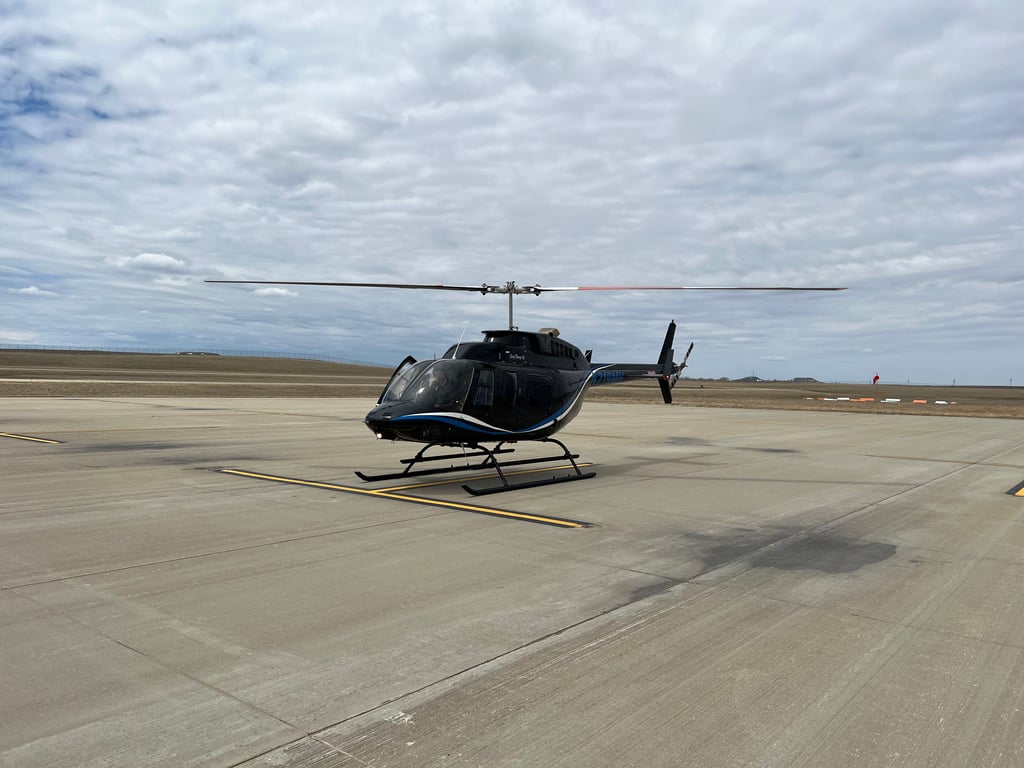 We have only been here for a few minutes, but so far, our first impression of Lewistown was terrific, with incredibly kind people.
Heading to town in our loaner car, we stopped off at the Central Feed Grilling Company for a bite to eat, and they were terrific. The restaurant was packed, but the service was still quick, and the food was excellent. In case you are wondering, we shot this video footage the following day around 8 am on our way back to the airport; that is why the parking lot is empty, but trust me, the locals pack this place in the evenings, and that is always a great sign!

Central Feed Grilling Company
220 E Main St, Lewistown, MT 59457
(406) 535-2337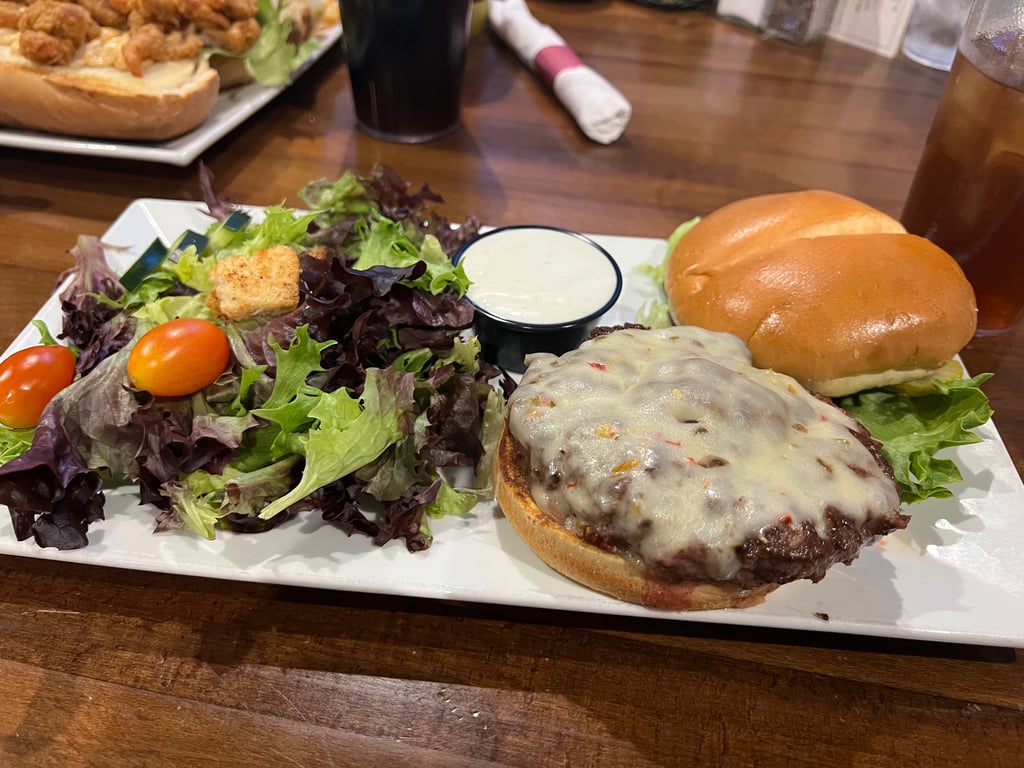 After dinner, we briefly explored the town and chatted with the locals. Everyone was very kind and open to speaking with visitors. As the evening progressed, we headed to the Calvert Hotel to rest for the night.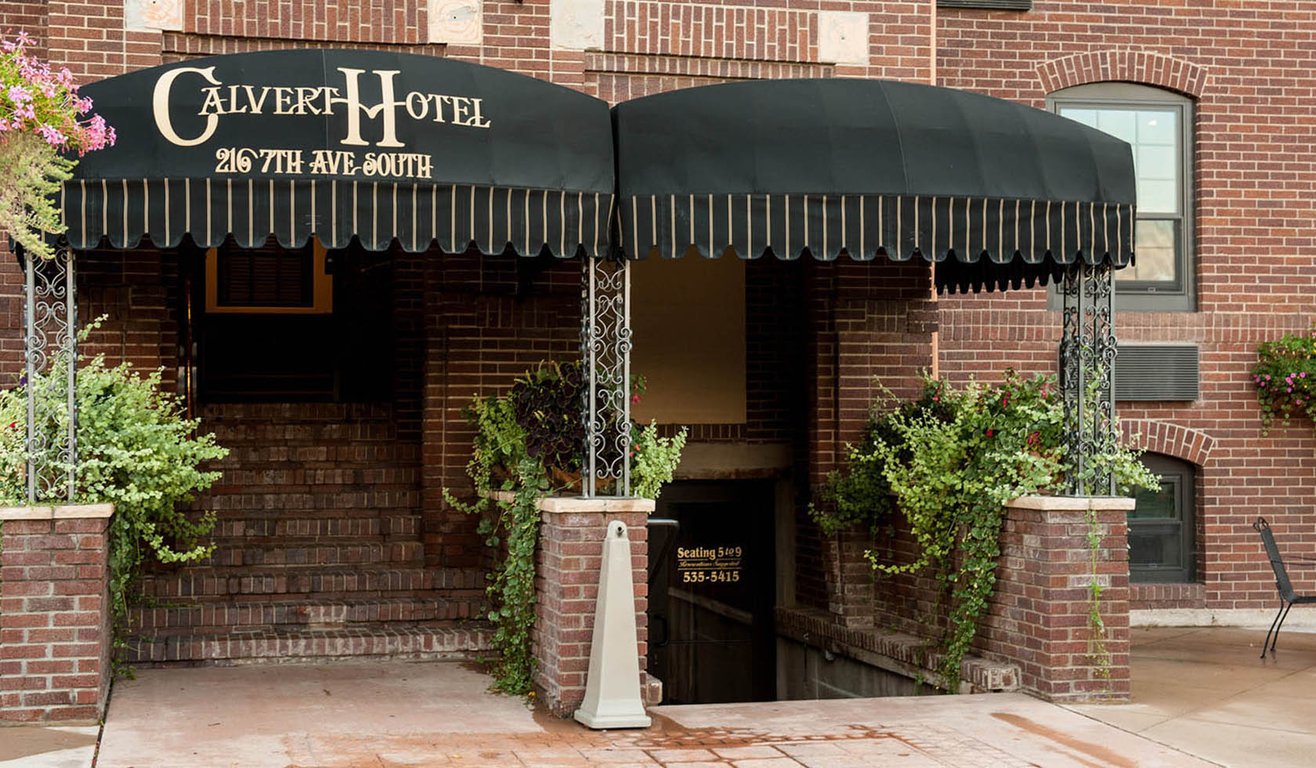 The night clerk had our keys waiting for us and gave us a quick tour of the hotel. The rooms were clean, the shower water was hot, and the beds were very comfortable. Trust me throughout our trip we slept on some crappy beds, but not here, these were the perfect combination of soft and firm. I think I fell asleep within a minute of my head hitting the pillow.
The next morning we went down stairs for breakfast, which, honestly is about the same you expect at most hotels. It wasn't anything to write home about, but nothing to complain about either. I had a bagel with cream cheese, and a soft-boiled egg, and my crew had similar.
Overall our half day in Lewistown was very nice, the people were kind, and the town had a unique beauty of Old Town USA, with a splash of modern appeal, just the right mixture if you ask me. This is definitely a place I would love to come back and explore for longer than a single evening.

view on YouTube
Follow Me On...
Traveling to unique destinations and sharing the good, bad, and ugly with you. Complete honest opinions of hotels, restaurants, and more!
Keep Up to Date!
Subscribe to Steven's email list to be notified when new content is released!
Get in touch
Have a suggestion for a location for us to review?
Corporate address

The Carlson Organization, Inc.

18 2nd Street
Luray, VA 22835

Phone number

+1 (540) 742-7001
Join our community on
Discord
In this Discord server covers a wide range of investing, real estate, helicopters, travel and personal health topics.
Join in the discussion and share your insights with the community.
Join Now it's free